Tests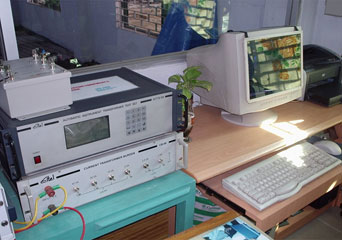 Energypac Engineering Limited places utmost emphasis on the quality assurance of its products. Rigorous tests are carried out in its manufacturing facility through modern equipments in a controlled environment. We have invested enormously on our testing eWWquipments some of which are:
High voltage testing panel
Loss measurement panel
Insulation testing machine
Resistance measuring meter
Transformer loss, over voltage, and temperature rise tester
Power factor tester
Transformer turn ratio tester
Inter turn insulation tester
Automatic oil tester
Lightning tester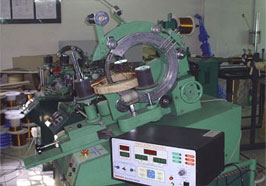 Routine tests that are usually conducted are:
Measurement of voltage ratio and check of vector relationship
Measurement of impedance voltage and load loss
Measurement of on load loss and current
Induced over voltage test
Applied voltage test
Test on on-load tap changers
Type and special tests (The tests that are performed upon request):
Temperature rise test
Measurement of insulation resistance
Measurement of capacity and tangent of insulation loss angle
Chopped wave impulse test (1)
Measurement of acoustic sound level
Measurement of zero sequence impedance
Partial discharge measurements (1)
Measurement of harmonics of on-load current
Measurement of power taken by the fan and oil pump motors
Short circuit withstand test.
| | | |
| --- | --- | --- |
| | | |
| Resistance Measuring Meter | Loss Measurement Panel | Inter Turn Insulation Tester |
| | | |
| Transformer Loss, Over Voltage, and Temperature Rise Tester | Power Factor Tester | Automatic Oil Tester |
| | | |
| Lightning Tester | Insulation Testing Machine | Transformer Turn Ration Tester |
Apart from our own testing facility, number of our transformers and switchgears are Type tested from internationally recognized institutions like:

1. CPRI- Central Power Research Institute, India
2. BUET- Bangladesh University of Engineering and Technology, Bangladesh


We are in process of getting our products type tested from the following organizations:
1. KEMA- KEMA Nederland B.V., The Netherlands
2. CESI- Centro Elettrotechnico Sperimentale Italiano, Italy>
3. UL- Underwriters Laboratories, USA